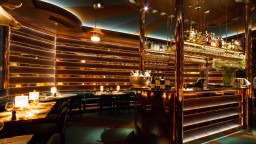 Profile
At Phos, our entire company is built around creating a range of architectural grade LED products that are original in design and offer great value. We take a highly modular design approach, giving you greater independence over your creative input.
Among our core strengths is finishes - from simple powder coating to more complex methods, we can do it all. Using the highest quality metals available, we can 'frame' the light in the finish of your choice to add a touch of luxury to your lighting designs. 
Our flawless approach to finishes complements high cosmetic standards, including speciality finishes which either keep the feel of metal, wood, carbon or other desired quality finishes. We're the perfect choice for those seeking individuality, performance and design flair. 
Our many years of experience in specialising in LED technology has given us the skill to harness heat management in the smallest of designs and we were among the first to create truly powerful, miniature fittings. 
The origins of Phos lie in the Cadisch Group, a company with over 130 years of experience in making metal look great. This has given us a deep understanding of engineering, architecture and great design. 
We continue to design and build our luminaires at our production factory in the UK, so that we can guarantee high quality consistency on our hand-built lights.