You are here:
Piccardi Living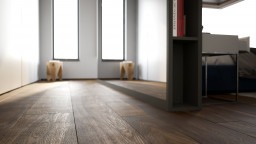 Profile
Piccardi Living boasts a story that began in the distant 1960 and passed down through generations to the present day. Craftsmanship that lives through time, through wood, the spontaneous fruit of nature that has always accompanied the eclectic and innovative spirit of our creations.
Piccardi's quality derives from a constant commitment to the refinement of wood working since the early 60's. Innovation and technology combined with an important knowledge of traditional manual carpentry allow us to guarantee the highest levels of wood flooring. The relationship we establish with our clients starts from a careful initial consultancy to understand the exact characteristics of the flooring required.
To guarantee total quality, Piccardi Living uses only specialist installers to install their parquet. The installation of a parquet has various typologies and techniques, for this reason it is essential to use qualified installers able to carry out the perfect flooring in line with the customer's needs.