You are here:
Pillar Contractors Ltd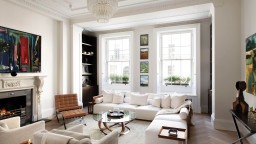 Profile
Pillar Contractors is a partnership between a London prime residential contractor and a commercial interiors specialist that is trusted by the world's leading brands. Pillar uses the experience gained in providing the interior finishes at stores such as Harrods, Selfridges and Louboutin to provide the quality of finish and workmanship that is expected in residential projects in prime central London.
Impeccable finish is more than just attention to detail. It is the use of the right technologies, the right craftspeople and the right experience in order to deliver what the designer is looking to achieve. We manage projects to tight schedules and agreed budgets producing high-quality craftmanship. We have the knowledge and list of specialist suppliers to work in listed or heritage buildings.
Pillar Contractors works mainly with interior designers and architects based in London. Each project is personally managed by one of the directors of the company. Please go to our website to find out more: www.pillarcontractors.co.uk