You are here:
The Pyramid Group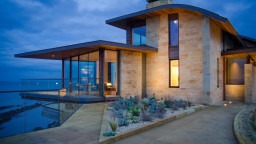 Profile
Specialising in Residential, Lighting, Home Cinema and Commercial projects.
With over 25 years of industry experience, Pyramid's creative & engineering teams design and build multi-award-winning lighting solutions, luxury home cinemas and intelligent AV solutions for the home and commerical environments across the UK, Europe and the Middle East.
Working in partnership with the world's leading brands, we create perfectly integrated technology & entertainment solutions, offering a depth of knowledge that benefits private clients, architects, interior designers and property developers to make the best out of the possibilities available. 
Every project is unique and we approach every one with a keen eye for detail, reliability and quality, and all backed up by our extensive support services.
Our award winning design teams work closely with owners, architects and interior designers to realise their aspirations and guide them through the complex range of options available. We ensure that the end result is of the highest quality, meets budget and most importantly enhances the experience that well designed audio visual systems and lighting can provide home owners.
Award-Winning
We have been proud to have achieved some significant industry awards, providing peer based recognition for our work on a variety of levels. Most recently we have won our third prestigious CEDIA EMEA regional Award for 'Best Home Cinema' for 'The Cavern' Luxury Cinema. This award follows on from our success in previous years with 'Best Home Cinema' for Haines Family Cinema and 'Best Lighting, Control & Installation' for Ladies Lake, St Andrews.
Other awards include The AV Awards 'Grand Prix Winner', awarded to the best project across the entire UK AV Industry for ExplorOcean and Control 4 Dealer Awards "Best Whole Home Project" in the EMEA Region for Ladies Lake.
Lighting Design
Our work includes designing architectural lighting for residential and heritage environments as well as entertainment and atmospheric lighting for public spaces and visitor centre's.
As independent designers we take great care when conceiving a lighting solution and work closely with all stakeholders as well as leading lighting manufacturers from across Europe.
We are very excited by the latest technologies, including the latest human centric lighting solutions that are coming onto the market, but at all times default to the principles of good lighting design to ensure that the environment is lit sensitively, and in tune with all architectural and interiors ideals.
Our services include; Design Consultancy, concept and technical design works, leading to full specification and commissioning services. Take a look at our Lighting Solutions Gallery to see some of our recent projects.
Home Cinemas
Having recently won our second 'Best Home Cinema' CEDIA Award in then EMEA region, we are delighted to be recognised as the UK's leading home cinema specialists. Find out more about are Award-Winning cinema projects here. We offer a free one-to-one cinema demo experience at some of the best home cinema environments at one of our regional partner demo facilities.
Home Automation
Using Control4 and other carefully selected partners, we can seamlessly integrate your lighting, heating, security, and the all important multi-zoned audio systems. All of these can be controlled from a phone or tablet with ease, avoiding the need for separate controllers and help to simplify control.
Hopsitality
Working in partnership with leading manufacturers, our award winning design team deliver bespoke smart solutions for hotels, restaurants, spa's and leisure facilities across the globe.
Our hospitality solutions are designed to seamlessly integrate with existing management systems, delivering a truly unique and memorable experience for guests.
Experience it for yourself...
With offices in London and Devon we would be delighed to collaborate with you on your next project. Contact our team here or visit our www.thepyramidgroup.com to find out more.