You are here:
Registered Interior Designer®
Rene Dekker
Rene Dekker Design Limited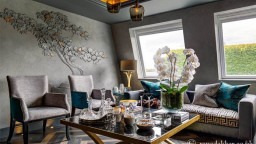 Profile
Rene Dekker Design Limited is a dynamic, trend setting design studio, born out of a philosophy and experience that has spanned 25 years. We provide design solutions for residential and commercial projects that embrace grade listed buildings, luxury homes, yachts and hotels.
Headed by award winning interiors expert René Dekker, this internationally acclaimed designer is known for providing the ultimate luxury brand. The company does not have a house style, but prides itself in executing individual projects to an exacting standard. Fine features, unique finishes and skilful consideration of details complete our projects to the client's precise requirements.
With a skills base and expertise that cover the spectrum of design, development and deliverability, we can create spaces that embody pure luxury and achieve 'the uncompromising art of style'.