You are here:
Rug Artisan Ltd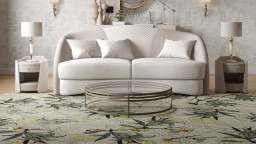 Profile
Rug Artisan was started with a vision to create exclusive handmade custom rugs, bringing to life the rich legacy of our rug artisans. Rug Artisan is an unconventional brand designed to create bespoke rugs for the crème de la crème. Our designs are a fusion of contemporary art and inimitable style brought to life by rug artisans with a highly specialised skill set. Every custom rug is a unique work of art, designed and created punctiliously with the greatest care possible. Our aim is to provide our clients with an unsurpassed level of independence in designing, choosing colour combinations, and materials for their custom rugs, and bringing to life what once was a mere idea - in short, a bespoke experience like no other.
Our team of rug designers are the driving force behind our extensive design library. Working in tandem with our manufacturing unit, they relentlessly experiment on viable new design concepts and development plans. Brimming with fresh, ideas and innovations, they are also available for our clients who wish to create their own custom designs.
Rug Artisan has a wide range of handmade rugs you can choose ranging from hand-knotted, hand-tufted to flatweave rugs. The designs are an assortment of vintage and contemporary and even a mix of both.
With a passion to achieve and innate creativity, Rug Artisan has a palpable presence in the home furnishing industry.