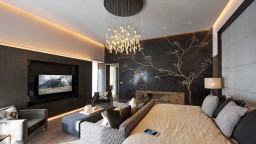 Profile
At SMC we believe that technology should be useful, simple and beautiful. 
At SMC our team is an expert in bringing together audio, television, lighting, telephone, data networks, security and other bespoke technology into a fully integrated and easy to use solution. We deliver complete systems to our clients that make their lives easier, whilst ensuring their homes are ready for the future. 
SMC solutions are easy to operate and understand and will evolve with the people who use them. We work with architects, design consultants and property developers, as well as individual clients. We pride ourselves on offering an end-to-end solution from design through to aftercare and support.