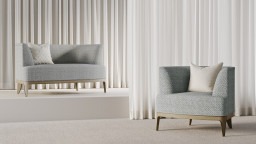 Profile
SHEPEL' Furniture is the producer of high-class and ecologically safe handmade furniture of uncompromising quality.
Our mission is to give new life to classic shapes and motifs using traditional technologies and high-quality natural materials. We provide an individual service for each customer and partner to satisfy the most demanding wishes and create exclusive models to suit lifestyle. Each piece in the collection is unique and can't be found anywhere else.
Visit our website www.shepelfurniture.com and write to us at sales@shepelfurniture.com for more information.
To take a look at our latest Catalog, please click here!