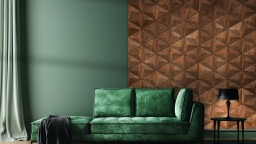 Profile
Working with some of the finest designer-makers we help interior designers, architects and private clients create unique homes and commercial spaces of the highest quality.
We're for those who share our love of wood, elegant design, hand craftsmanship and creating distinctive timber and soft furnishings that endure, and minimise our impact on the environment.
Teer & Co was inspired by my appreciation and understanding of great design and refined workmanship from working with many talented designers and artisans since the 1980s. Interior designers, architects and private clients typically work with us in one of three ways:
They either purchase a standard made-to-order item from our online Collection

Alternatively, we customise standard items in the Collection if a change/s to the size, material or finish of a current design is preferred

And we work closely with them to commission a recommended designer-maker to create a completely bespoke piece of furniture or object from conception through to completion to help realise your own ideas.
Simon Teer | Founder