You are here:
Vesta Home Magyarország Zrt.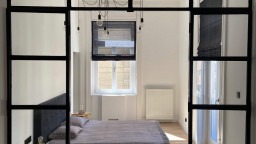 Profile
Vesta Home is a leading Hungarian company in the indoor and outdoor shading technology and its aesthetic and practical use in interior design. We truly believe that it is the interior designers' task to make sure that the designed space is comfortable all year around, and we are here to help you achieve that. Contact us to find premium curtains, pergolas, awnings and so much more for the best value for money.
In 2020 we started an online event series, Master Designers, where world-famous interior designers and architects showcase their work, share tips, and answer the questions of the audience. The aim of Master Designers is to inspire one another and to create an international community of interior designers, helping each other succeed even in the times of the Corona virus.