You are here:
Walter Lilly & Co. Limited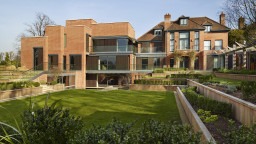 Profile
With a portfolio boasting some of London's finest properties, Walter Lilly is the capital's foremost provider of prestige-residential services. From refined classic opulence through to cutting-edge contemporary, we create stunning homes that number among the most exclusive addresses in the world. We work with leading architects and designers, faithfully interpreting their creative visions down to the last detail to deliver a service that is without equal.
The Walter Lilly portfolio includes some of London's most iconic residential properties and landmarks. Over the last 94 years we have completed many high-end construction projects, ranging from specialised restorations of period listed buildings through to state-of-the-art new build homes and adaptions to existing properties.
We take our clients' dreams and turn them into reality, pushing creative boundaries to create uniquely personal luxury homes that speak volumes about their occupants.