You are here:
Woodpecker Flooring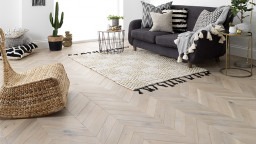 Profile
The saleability of a new or renovated space very much depends on the quality of the interior. With its natural textures and a versatile range of colours and finishes, wood flooring by Woodpecker brings that touch of luxury buyers are looking for. Our engineered wood floors are compatible with underfloor heating, offering a durable surface that's easy to clean and maintain. And, with the support we offer interior designers and developers, Woodpecker is the natural choice. 
Why Us?
Fast, reliable quotes
Stock available for next day delivery
Wide range of products & price points
Online resource library
Technical support on hand
Available to help with site visits
All products FSC or PEFC certified
25 year warranty
Take a closer look at any of the flooring designs with free samples from the Woodpecker website.