You are here:
Yves Delorme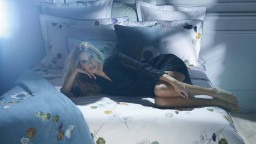 Profile
Yves Delorme is the French brand of luxury home linens with international scope. The brand federates poetry, audaciousness, excellence & savoir-faire. Since its creation in 1845 by the Fremaux family, it has been a symbol of continued innovation in technique and quality. Now with over 450 stores worldwide, Yves Delorme has an unrivalled reputation for producing the finest bed and bath linens. With classics, seasonals and limited editions, the Yves Delorme's creative research studio ensures there is a collection to complement every interiors, with time dedicated to the conception and perfection of designs, attention to details and precision of gestures.
Yves Delorme also offers Monogramming, Personalisation and a Bespoke program for Designers.
Exclusive offers for Interior Designers and Decorators to enjoy on uk.yvesdelorme.com with the promo code : DESIGNER19
20% discount from the 28th Feb 2019 until 31st December 2019
On all our bed & bath linen collections Yves Delorme, Ralph Lauren, Hugo Boss, Olivier Desforges, Iosis, Kenzo, Calvin Klein and Sonia Rykiel.
This offer won't be valid in conjunction with any other offer or discount.