You are here:
Partner your Event with the BIID
For trade shows or industry specific events that are targeted primarily at Interior Designers.
Benefits of Partnering with the BIID
Listing on the BIID events page.

You will be added to the BIID's event page that provides a calendar to our members of what not to miss in the world of interior design.

Social Media Promotion

The BIID will tweet about your event to all of our followers to encourage them to attend.

Newsletter Feature

Your event will be featured twice in the BIID newsletter that goes out to all of our interior designer members.

Provide Expert Speakers

The BIID can work with you to find relevant and interesting speakers for your event.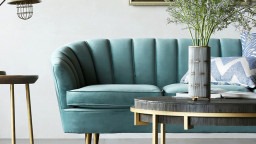 DECOREX INTERNATIONAL 2019
6th - 9th October 2019
Decorex International is Europe's leading event for interior design professionals. Established for over 40 years, Decorex curates a four-day show presenting next-level interior design from across the world, offering interior products, projects and perspectives – and the people who create them.
The BIID selects the events to partner with based on a number of criteria.
Will it be relevant and interesting to our members?
Is it targeted at Interior Designers?
Will it be open to all our members?
There may be occasions where the BIID make exceptions but this is entirely at our discretion and based on the benefit to our members. 
If you are interested in partnering with the BIID then please email charlotte.davies@biid.org.uk with the details of your event.