You are here:
Registered Interior Designer®
Alidad
Alidad Limited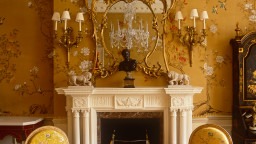 Profile
Award-winning international designer Alidad has over thirty years' experience in interior architecture and design.  Based at the heart of the London design scene at Chelsea Harbour and led by Alidad himself, the Alidad Ltd design studio's past projects have included new residences, period homes and restoration of historic houses and the team can also undertake everything from conception to completion of a project.  Alidad's design style is inspired by his deep appreciation for the history of interior design.  He is able to immerse himself in any design aesthetic from Baroque to Neo-Classicism, Chinoiserie to Art-Deco and beyond. Invariably his rooms combine a mix of antique, vintage and modern designs with colour, pattern, texture and scale as well as a richness from his Persian heritage.
Renowned for immaculate attention to detail, Alidad and his team work with highly skilled craftsmen to design every detail such as decorative plasterwork, wood joinery, marble flooring and wall finishes down to the last door knob and picture frame. With his unique understanding of a client's needs Alidad creates luxurious, considered and timeless homes to fit their lifestyle which are full of beautifully detailed layers.  Studio Alidad is the simpler, fresher, 'ready-to-wear' arm of the firm but with the same attention to detail.