You are here:
Registered Interior Designer®
Jonathan Everitt
Orium Design Limited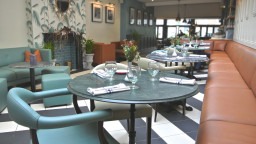 Profile
With a broad variety of clients and previous experience within the design industry, the Orium team approaches all projects with creative flair and strong technical detail. We build strong working relationships with our clients whether landlord or tenant adding measurable value, embracing their future.
The company focus has always been to deliver measured value through innovative design solutions, collaboration and personal experiences, resulting in strategies relevant to a changing and diverse global market.
Built on our love of design, culture and consumer behaviour we strive to create environments which generate real connections.