You are here:
Registered Interior Designer®
Philippa Buckley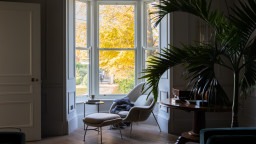 Profile
Studio 44 Design, headed by Philippa Buckley has as its central focus the creation of unique interiors. With offices in both Dublin and London,  Philippa specializes in high end residential interior architectural renovations and interior design for discerning private Clients 
From concept through to completion the team offers a seamless aporoach to each individual project listening carefully to Clients brief and translating it into bespoke, tailored designs.  Commencing the process with detailed working drawings, lifestyle / mood board images, lighting and audio-visual plans Philippa works with the design team and Clients to ensure that each individual project runs smoothly. Meticulous attention to detail is given to ensure that individual projects are executed and completed to the Clients satisfaction. We offer a dedicated professional, confidential design service which facilitates a 'turn-key' solution to projects, one where every aspect of the interior design is handled in a professional and personable manner. 
We carefully design each space with attention to the clients' vision for their desired interior look, taking on board their wish list of Needs & Wants.  Detailing every aspect of the design process and assisting Clients in editing down the many choices available to enable them to make informed decisions and value spending options is central to our work ethic. We challenge Clients to be innovative and to consider the latest technologies and energy saving solutions while being mindful of the need to secure value for money options. 
Studio 44 Design has over fourteen years of experience in the design business and has developed a reputation for creating comfortable, stylish living spaces. We offer a Project Management service and have a 'Black Book' of contacts, necessary to create a hallmark of sharp design combined with a subtle colour palette and co-ordinating textured soft furnishings to fashion a harmonious blend of classic contemporary interiors. 
For more information please check out our website