You are here:
Registered Interior Designer®
Pia Pelkonen
Pia Design Ltd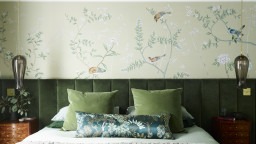 Profile
A love of nature is at the heart of our designs and our philosophy is that the best form of sustainability is a carefully considered scheme and the use of quality materials - natural materials have a timeless quality about them that surpasses trends whilst also standing the test of time: some materials even grow more beautiful with age.
Everything we do has the future of our home planet at its heart, and we actively champion more sustainable ways to remodel. We reuse, repurpose and refurbish before replacing. We believe longevity is the best form of sustainability and by taking inspiration from nature we're able to create spaces that improve with age. Spaces that grow with you and your family. Interiors with a green soul.