You are here:
Alguacil & Perkoff Ltd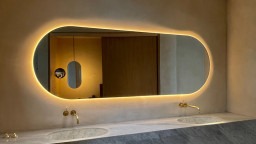 Contact
Serge Perkoff
Tel:

07709 526042

Web:
Profile
WE LOVE MIRRORS / WE MAKE MIRRORS 
Alguacil & Perkoff are experienced makers of bespoke high-quality mirrors for residential, hospitality and commercial projects worldwide. Designed and hand-crafted by our talented team in our workshop in East-London, UK, everything we make uses the best quality, locally sourced materials to create unique and modern collections of wall-hanging, wall-leaning and ceiling suspended mirrors. 
The vast majority of our mirrors are made to order and all are fully customisable. We work extensively with Interior Designers and private clients to create the perfect mirror for their project and vision. We also work on bespoke commissions, offering a design service to bring creative solutions to the most ambitious projects. 
Alguacil & Perkoff was founded by José Luis Alguacil Rodriguez and Serge Perkoff in 2011 with the aim to help create distinctive, contemporary and harmonious interiors. Initially focusing our work on the commission of unique glass and mirror installations, today our priority is on our own collections and bespoke services. 
We pride ourselves on providing a personalised and high quality service to all of our clients. The customisation of all of our mirrors sets us apart, especially for our unique collection of ceiling suspended mirror. We are further advancing our lead by launching the integration of TV screens into our mirrors. 
Banner image credits: Susanna Parry Michaelis Design @michaelisboyd @leafhouseadlestrop