You are here:
Registered Interior Designer®
Alice Webster
Alice Webster Interiors Limited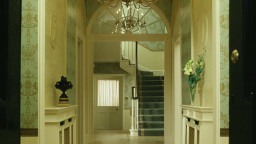 Profile
EXPERTISE AND PROFESSIONALISM Alice Webster' s energy and reputation has grown over recent years on producing breathtaking rooms, whilst providing the very best in service and ease of mind to overjoyed clients. Creative and exciting, blending the skills of period design to the excitement of the future. Her skills encompass all facets of Interior Design. Her offices are in London and the West Country and she works throughout the UK and Europe.
A WEALTH OF EXPERIENCE Alice works to provide a greater professionalism, enabling her to utilise the huge product ranges, specialist skills, ingenuity and support resources individual designers so severely lack. With every detail designed in house.
CARE AND DISCRETION The majority of the projects are complete refurbishments for houses, villas, apartments and suites, etc. Producing original design with a practical resolve, explored and crafted throughout to fulfil the required brief to the client' s wishes. Inspired with energy and passion to create rooms to be seen, to entertain you, to absorb and interest you all at every turn.
INSPIRATIONAL DESIGN Alice's recent projects have been varied in period and style but the leaning is forward to the originality of the new but with the experience of the past. The ordinary is easy to achieve. Alice is always available to discuss proposals and visits can be arranged for projects and commissions throughout the UK and Europe.