You are here:
Ben Whistler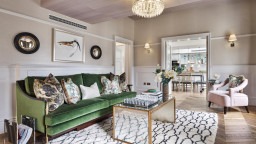 Profile
Ben Whistler was established by brothers Ben and Sebastian de Groot in 1999 and has been manufacturing luxury furniture for top designers ever since. We have an experienced team of product designers and extensive manufacturing capabilities in West London that allow us to transform a sketch into a finished piece in very short order. Our philosophy has been shaped by our love of design, passion for quality and desire to constantly develop our product range. Over the years projects have ranged from one-off custom designed sofas, armchairs and beds to international contract installations for exclusive hotels and restaurants.
Our Trade Only catalogue furniture designs range from contemporary styles with clean lines and angles to timeless classics with intricate detailing. Examples of our work can be often found in Design magazines as part of designers finished schemes or as product features. The Upholstered Furniture range encompasses sofas, armchairs, dining chairs, daybeds, beds, stools and boxes.
Designers can specify their own fabrics for the piece and can choose from a wide range of finishing details to create a unique piece for their client. Every piece is made to order, so changes in dimensions, wood finish cushion configuration can all be accommodated. The Cabinet and Accessory range are designed to complement a wide range of styles, and tables, desks and credenzas can be made in a wide range of materials to fit requirement. Mirrors and Lamps in exotic materials can give a very special finishing touch. For further information or to request a presentation at your offices, please call the office and speak to the team.