You are here:
Blakes London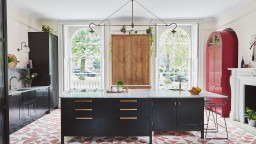 Profile
At Blakes London we're passionate about creating beautiful and inspiring spaces.
As a team of Architects, Interior Desingers, Product Designers and Spacial designers, we design and build high-quality, bespoke kitchens, bathroom vanities, dressing rooms and joinery. 
We have no ranges or off-the-shelf designs. Every design is one of a kind. We work with our clients taking a holistic approach to deliver innovative spaces and experiences that reflect our clients personalities and lifestyles. 
What you get with us are discerningly stylish, one-of-a-kind kitchens and joinery, crafted with finesse and the utmost attention to quality and detail.