You are here:
Boodle Hatfield LLP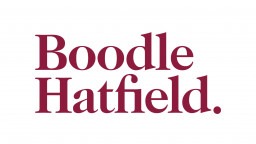 Profile
Boodle Hatfield LLP is a highly successful law firm which has been in business since 1722. We act for wealthy individuals, families, property owners and businesses in the United Kingdom and internationally. 
Our team of construction experts act for a variety of clients, predominantly developers, owners, purchasers and investors on a wide range of commercial, retail and residential developments and urban regeneration schemes in prime central London and across the UK.
There is no typical construction project. Each is unique and every client has requirements - and will encounter obstacles - that are also unique. We take our knowledge of construction law and our experience of the current market and apply those skills to create building contracts and professional appointments that provide the optimum balance of risk for our clients. In particular, we can assist with preparation or explanation of the new RIBA/BIID Client Contracts.
We are with our clients at each stage throughout the design and construction of any project, advising on payment and payless notices, dealing with contractual queries and guiding clients through any claims for extensions of time or loss and expense. And of course, if and when differences arise with a contractor or a member of the professional team, we work quickly to resolve them before they become intractable.