You are here:
Registered Interior Designer®
Chloe Cooke
Fraser & Fraser Design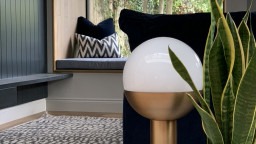 Profile
Fraser & Fraser is a leading, London-based interior design studio offering an exceptional, entirely bespoke design service for your home.  We are small, approachable residential design studio led by Chloe Cooke: a warm, passionate and energetic designer with expertise gained from more than 15 years in luxury interior design.   
We believe that truly listening to our clients and clearly understanding their needs allows us to deliver the most outstanding, timeless interiors for their homes.  
Working alongside some of the most talented and trusted suppliers in London and beyond, Chloe has an encyclapaedic knowledge of precisely what is required to deliver unique, impeccable design in every project we undertake. 
We lead each project with expert guidance and a rigorous professionalism which has led to many years of repeat business. We are very proud to have worked on second and even third homes for several clients.
Our services range from eDesign to full turn-key refurbishments