You are here:
Registered Interior Designer®
Deborah Greasley
Coco Interiors Ltd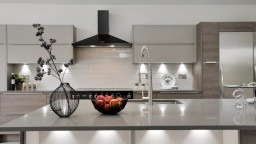 Profile
Designing Timeless Interiors since 2002
We create exciting and beautifully crafted interiors that each have a unique quality and really do stand the test of time. We help you create the home you've always wished for. We listen to what you want. Showing you exciting, imaginative ways of achieving your new or redesigned spaces: contemporary to classic.
We're with you every step of the way with our project coordination service bringing our own team of skilled local trades and craftspeople, so that we can guarantee the quality of the work. Our interiors are designed to make you happy and are built to last, giving you true value for money and a home you will love for years to come.
Debbie Greasley founded COCO INTERIORS over 21 years ago, from working in the interior paint industry when her passion for colour grew, becoming a professional Colour Consultant and Interior Stylist. Over the year, her specialisms grew, working across various industries with bespoke property developers, holiday let styling, home staging and onscreen TV Interior Designer, and TV Set Stylist. Her distinctly approachable way of working makes inspiring design accessible to everyone.