You are here:
Registered Interior Designer®
Deborah Bass
Base interior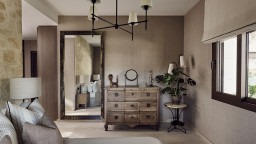 Profile
Base Interior, founded in 2010, is an interior design studio working in a multi-disciplinary fashion to offer a full design and coordination service to their varied Clients. The studio, an airy ground floor double reception room in a converted 18th Century townhouse, is located around the corner from the Wallace Collection and adjacent to Selfridges in the heart of London's Marylebone.
The day to day running of the studio and Client liaison are managed by Deborah Bass who is the founder and Creative Director; it is this personal approach that has resulted in the long-standing relationships and repeat Clients that feature in the repertoire of jobs.
The design team at Base offer an experienced and realistic approach to design and construction and their skills include space planning and permissions, concept design, detail design, bespoke furniture and finishes, dressing and styling alongside the day to day project coordination and contract administration role. There is a real sense of teamwork in the studio where technicians, project coordinators and designers all come together to deliver a well-rounded project.
Working with a practice that has experience across all aspects of interior architecture gives the Client the opportunity to have a single point-of-contact over the course of a project, this makes the design and construction process much less daunting, especially for those living overseas.
A currently all-female team of 8 technical designers, experienced senior designers and project coordinators all support Deborah and the many members of long-standing staff are evidence of the unusually inclusive and tranquil atmosphere at Base Interior.
Subscribing to the school of thought that interior designers should be driven by their Clients and the architecture of the building, Base Interior choose not to have a signature look and their varied portfolio is testament to their dedication to interpreting a Clients brief in a way that results in a uniquely personal, character-filled interior.
With a bias towards residential homes, Base Interior have vast experience across all property types including Listed Buildings, show homes and multi-unit developments, non-residential multi-purpose spaces and commercial interiors. International work, so far, covers projects in Russia, Kazakhstan and Catalunya.
Art advisory from both an aesthetic point of view and from an investment perspective is a service that Base Interior now offer to selected Clients.