You are here:
Registered Interior Designer®
Edward Welham
Welham Architects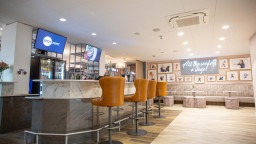 Profile
Known as Eddie to his friends and clients, Edward has produced outstanding value for money interiors in his home region the east midlands. With a background in exhibition and museum design, he brings narrative to his design concepts and ensures the residential and commercial spaces he works hard in delivering achieve their clients' goals.
Edward's designs have been recognised by leading construction officers at the LABC and alongside his colleagues achieved accolades including 'Best Extension', 'Best New Housing Development' and 'Best Educational Building'.
Contact Edward at Welham Architects and see why they have been considered one of the top architecture and design firms in Nottingham.