You are here:
Guy-Raymond Ltd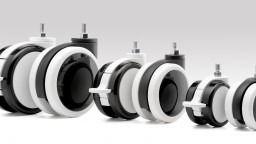 Profile
If you're looking for a reliable, fast and high quality manufacturer for your castors and components including: Home, Office, Medical, Retail, Education and Other Style Applications look no further.
With over 25,000,000 items made in the UK and despatched every year, we pride ourselves on over 70+ years of experience and excellence in manufacturing, exceptional customer service with a dedicated account co-ordinator to support you.
We also have our own in-house research, design and development team ready to help including being able to comprehensively test and comply with all ISO9001 standards.
Whatever your next project is Guy-Raymond is here to help and can advise on style, functionality and asthetics according to your needs so please get in touch for more info.