You are here:
Registered Interior Designer®
Jayne Webb
Southover Design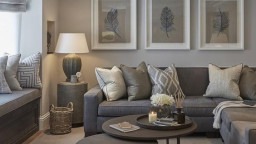 Profile
For the last 20 years, I have been creating timeless and beautiful interiors which express the personalities and lifestyles of my clients. I love my job and I hope that this is reflected in the enthusiasm and passion I show for each and every project I work on.
Whether your tastes are traditional, modern, or somewhere in between, I work in partnership with you to design a living space specifically tailored to your needs, your style and the style of your property. I ask for your views on your home and the aspirations you have for its future before any design work commences.
I firmly believe that your home should be a reflection of you, your personality and your way of life. Not something copied from the pages of a glossy magazine.
I offer a complete service ranging from the re-style of individual rooms right through to the project management and refurbishment of large properties. It is a professional service with the personal touch. Do please contact me to discuss your home design project in Surrey, Sussex or Kent.