You are here:
Registered Interior Designer®
Katharine Rutherford
Gramlick Designs Ltd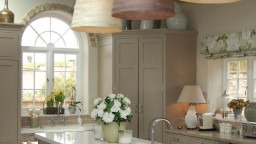 Profile
At Gramlick Designs, we understand the importance of the home environment, and of being able to identify client's specific needs, to achieve something truly personal. We are multi disciplined, offering a range of design services, from bespoke woodwork, to all types of hand-made soft furnishings. My style is a combination of comfortable and smart, specialising in homes that function well for busy families. I like to mix modern and traditional elements, to produce a style that won't date, and I particularly enjoy space planning. I have been fortunate enough to gain all my interior design experience doing the job I love, and have gained knowledge from some wonderful designers and craftspeople. I have worked with the company for over 25 years, and, along with Chanelle Rains, was made a director in 2005.