You are here:
Registered Interior Designer®
Lisa Mitchell
Mitchell Rose (Design) Ltd.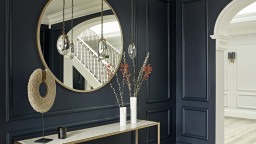 Profile
Hello and welcome to some highlights from our Portfolio ! We are a small team with experience of working predominantly on Residential projects and have also worked on commercial projects - from workspaces to shopping centres.  We offer an inspiring and supportive one to one service, collaborating closely with our clients,  to create a wonderful home environment. From a concept to completion 'Bespoke Build' or a complete 'Renovation' of an exsiting house, or principle rooms, we are here to design the best spaces for you and with you.  We only undertake a handful of projects every year to allow us to provided a truly dedicated service. 
We have built our business on personal recommendations and have established a reputation for elegant, unique and calm spaces that express the vision, personality and practical needs of our clients. We pride ourselves on our calm, creative and collaborative one to one approach. Our ethos is to create nurturing and beautiful spaces that are a joy to be in and use - Form and Function of equal measure. 
Lisa Mitchell - Design Director