You are here:
Registered Interior Designer®
Lynne Hunt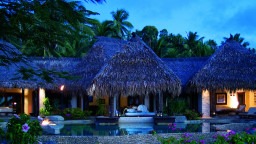 Profile
Lynne Hunt London creates a kind of luxury that is contemporary, fresh and full of unexpected twists. Our design is audacious, not ostentatious, drawing inspiration from local environments and cultures to create interiors that range from the chic and urban to the organic and whimsical.
At our Chelsea studio, a small team of designers works with Lynne on projects for hotels, residential, resorts, neew developments, restaurants and bars, both in the UK and much further afield. Our experience encompasses new-build and refurbishment interiors for some of the world's leading destinations and hoteliers, discerning residential clients, from London to the South Pacific via the Mediterranean and the Middle East.
Lynne Hunt trained in interior design at Brooks College, Long Beach, California. After graduating, she returned to the UK and worked on her first hotel projects at Ezra Attia & Associates in London, including the Library Bar at the Lanesborough and the Windsor Lounge of the Athenaeum Hotel.  At Gregory Aeberhard, Lynne designed and project managed refurbishments for leading hotels in the UAE, Jordan, Bahrain, Oslo and on the Côte d'Azur.
In 1993, she formed Hunt Hamilton Zuch, focusing on luxury interiors. The company's first assignment was to redesign a set of cloakrooms. Fortunately, the Hyatt Carlton Tower in London invited HHZ back several times to refit more glamorous areas of the hotel.In 1995 Lynne was chosen to create a set of deluxe guest rooms at Claridge's – the first new construction there since the war, and in 2004 undertook the extraordinary task of redesigning Laucala Island Resort. The company rebranded in 2011 to Lynne Hunt London – a more personal name for a boutique company where lasting relationships and painstaking attention to detail remain paramount.