You are here:
Mute Soundproofing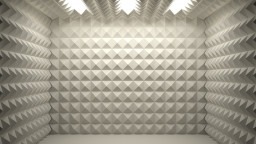 Profile
"Time and silence are the most luxurious things today." - Tom Ford
Mute Soundproofing® specialises in architectural noise control, vibration control and acoustics, providing a design and build service for London's commercial, public and residential sectors. Mute works with numerous global enterprises and institutions, including Disney, HSBC, Netflix and Skype.
Since its formation in 2010, Mute Soundproofing® has earned a reputation for technical due diligence and rigorous building standards. Employing the highest calibre of acoustical expertise, alongside a chartered construction management team, Mute has the capacity to fulfill complex project briefs, where necessary, to satisfy industry sector regulations, including Building Regulations - Part E.