You are here:
Registered Interior Designer®
Odile Granter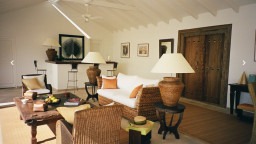 Profile
Odile Granter leads an interior design and project management practice which offers clients everything from pure design consultancy to supervision and project management of contractors, suppliersand other professionals involved in the project. The practice specializes in creating bespoke interiors which reflects the client' s personality andare tailored totheir particular lifestyles. At the start of each assignment, Odile likes to sit down with each member of the family, including children, to understand what they most desire from their new home. Influenced by European design, Odile' s style is elegant and refined. She uses fabrics such as silk and suede, as well as stone and exotic woods, incorporating classic and contemporary elements to create timeless interiors, which can be enjoyed for many years.
She designs interiors that complement the client' s paintings, sculptures and other art. Commissions range from large family houses to holiday homes and modern city apartments. Granter Interiors creates comfortable homes that can also double as impressive spaces for entertaining. The practice takes pride in its attention to detail. Subtle use of technology and intelligent lighting form an integral part of the overall design schemes with a view to long term sustainability.
Granter Interiors is supported by a wide range of specialists from antiques & fine art experts such as Corfield Morris to audio visual engineers and experienced builders, who are brought in when needed, meaning that each assignment can be managed from start to finish.