You are here:
Original BTC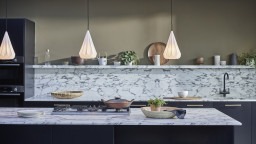 Profile
Founded in 1990 by Peter Bowles, Original BTC specialises in the design and manufacturing of unique, timeless lighting. Inspired by a family history steeped in manufacturing and a passion for design, Peter set out to create simple, yet innovative lights that capture British production, craftsmanship, and beautiful materials. 
Today, Original BTC is comprised of two additional brands, heritage marine lighting manufacturer with roots dating back to 1885, Davey Lighting, and LED lighting specialists, Beadlight. We are also fortunate to own six UK-based production facilities dedicated to our designs - a ceramics factory, glass factory and metal works – as well as showrooms in New York, London, Paris and Taiwan. 
Quality, detail, and an interesting mix of materials are integral to our designs. These are created by using the best quality raw materials to their utmost capability. From using centuries-old techniques to the very latest technology, all lights are handmade in the UK. 
Explore our full collection of lighting online at originalbtc.com or visit our London showroom - Design Centre, 228 Chelsea Harbour.