You are here:
Registered Interior Designer®
Pierre Brahm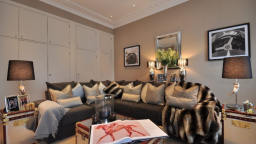 Profile
Pierre Brahm established Brahm Interiors eleven years ago with a vision to create a design team offering experience in a wealth of disciplines, combined with creative flair.
With over 30 years experience in both the residential and commercial sectors, the Brahm design team has worked on projects ranging from luxury private homes to large-scale investment portfolios.
Offering a range of services from property dressing, planning and design, to full refurbishment, Brahm Interiors is equipped to fulfill your every requirement.
Working with design conscious home-owners, developers and property agents, our accolades include winning the Design & Decoration Award for Best Show Home, being short-listed for a British Interior Designer Award, and Quintessentially Interior Designer of the Year 2010.