You are here:
Pilgrim Payne & Co Limited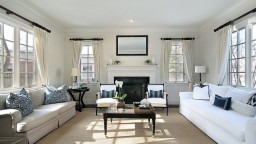 Profile
Established over 150 years ago, Pilgrim Payne & Co has built an excellent reputation as specialist cleaners of soft furnishings. As corporate members of the BIID we are able to offer advice on every aspect of care and maintenance of curtains, pelmets, swags, tails, festoon blinds, Austrian blinds, lace curtains, voile nets, the list is virtually limitless. We offer a full take down, clean and re-hang service on all curtains, overhead treatments and accessories.
We can, if necessary in certain instances, provide an on-site cleaning service for curtains. Our curtain cleaning services include full non-shrinkage guarantees but perhaps, more importantly, whenever dealing with Pilgrim Payne we can offer total peace of mind from a company whose history goes back to 1850. No other company can provide such a pedigree.
Pilgrim Payne also offers a total care service for carpets and upholstered furniture. As members of the National Carpet Cleaners Association we pride ourselves on our professionalism and the outstanding results achieved for both our domestic and commercial clients. Utilising the latest developments in the field of on-location cleaning we are able to safely clean soft furnishings thoroughly, but with the utmost care. The removal of damaging dirt and grit not only restores appearance but also prevents premature ageing of the fibres by abrasion.
Again, our guarantee of non-shrinkage and our vast experience in on-location cleaning assure you of the best possible result whatever the job. Our loose rug and carpet cleaning service allows us to restore the appearance of fine rugs, carpets and tapestries. Whether we are cleaning and conditioning a Persian rug or cleaning and conditioning a Persian rug or cleaning and re-lustreing a Chinese carpet the quality of service is at the same high level. Revival of colour and removal of damaging dirt will enhance true beauty and prolong the life of these valuable investments.