You are here:
The Radiator Centre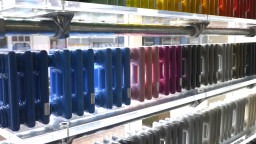 Profile
The Radiator Centre is one of the largest providers of the very best designer radiators and heated towel rails. We are a UK company, but we stock a wide range of cutting-edge designer radiators from all over the world, some of which are completely exclusive to us.
Focusing on some of the more interesting and unique styles, our extensive range includes traditional and cast-iron radiators, as well as contemporary designer styles and innovative energy-efficient solutions, so whatever the project we are almost certainly able to help.
We work with Interior Designers, hotel chains, restaurants and retail outlets as well as private individuals, and our experienced team are on hand to offer expert advice, guidance and suggestions.
Brands Stocked
Brands we stock include;
Antrax, Brandoni, Castrads, Cordivari, Jaga, Livingstone, Margaroli, Terma, The Radiator Centre, Tubes, Vasco
Showrooms
Come visit us at any of our five radiator showrooms. No appointment needed and please check our website for directions and opening times;
Brighton
Clapham
Islington
Leamington Spa
St Albans
Bristol