You are here:
Registered Interior Designer®
Rebecca James
Rebecca James Studio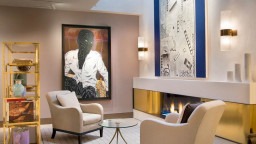 Profile
Founded by Rebecca James, we are an Award winning multidisciplinary studio specialising in luxury interior design projects globally. Our holistic approach to design ensures that each project is unique and tailor made to fit our client's desires. We design for the future by drawing inspiration from the past and the present Fashion and Art play an important role in our work and each project is treated with a meticulous attention to detail to ensure a unique final product. Our work is often described as bold and thought provoking and regardless of the nature of the project, the ultimate goal is to create refined, balanced and harmonious spaces.