You are here:
Registered Interior Designer®
Scott Kyson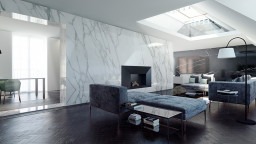 Profile
Established in 2006, Kyson is an award-winning, architectural practice with a reputation for producing well-crafted, contextual and contemporary projects within the built environment.
Studio Kyson's schemes are a product of the relationship between programmatic requirements and the clear juxtaposition of place, space, light and materials. This approach, with an emphasis on the expression of architectural form and an underlying rationale derived from classic proportions, ensures that the aesthetic qualities of their architecture become integral to its functionality.
The practice's body of work is broad with commissions including private houses, interiors, hotels, restaurants and commercial space. Studio Kyson maintains a medium-sized, passionate design team that operates from its centrally located, creative studio in Shoreditch.