You are here:
Sofas & Stuff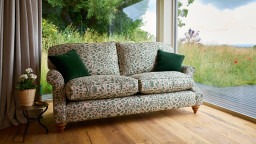 Profile
Embrace the art of sitting comfortably: tailored to you with uncompromising quality.
At Sofas & Stuff, we specialise in creating bespoke sofas, chairs, sofa beds and beds using the finest traditional methods. We pride ourselves on our personalised service, industry expertise and expert craftsmanship. Each piece of furniture is lovingly handmade in Britain, and can be upholstered in any fabric in the world.
Sofas & Stuff was founded by Andrew Cussins and the business has expanded to include 23 beautiful showrooms across the country. Customers can browse thousands of fabrics in our showroom libraries and choose from a range of classic and traditional bespoke designs.
Sofas & Stuff was created around a simple idea: to give customers exactly what they want, with no need to compromise on either fabric choice or design details. This is as true for our trade customers as for those who come to us to choose furniture for their own homes.
If you are a professional interior designer or stylist, working in either residential or commercial settings such as hospitality or property development, we encourage you to open a Trade Account with us: https://sofasandstuff.com/trade-accounts