You are here:
Victoria Gayle Interiors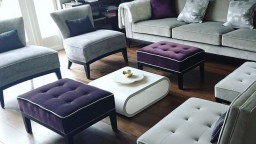 Profile
Many interior designers struggle to find a single high-quality upholstery and furnishings supplier for their projects. Victoria Gayle work with designers who have very high-standards across Kent, London and Essex who need to create beautiful one-off pieces.
It's important we fully understand your vision and can put together exactly what you want within your project budget.
With years of experience our craftsman can create by hand an immaculate piece of bespoke furniture exactly to your specification. We make sure that everything is just right before, during, and after transit to you or your client's location.
Whether you are transforming an original piece, creating a new one, or re-creating your own version of something we can manufacture, upholster, or re-upholster the perfect piece for you in Kent, London, Essex, and Sussex.
You will love our bespoke hand-made chairs, sofas, headboards and curtains to complete your project.