You are here:
Registered Interior Designer®
Charlotte Dean
Dean Interior Design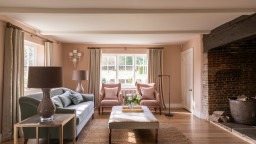 Profile
Charlotte Dean, of Dean Interior Design, is a residential interior designer who is based in East Sussex and works across the South East of England.
After building her own house in 2008, she then went on to work in the business of design and established her own company in 2018. 
More recently, she has started collaborating on projects with her husband Ptolemy Dean, the renowned historic buildings architect.
With a real love of colour and appreciation of antiques and art, her style leans towards the elegant and the classic, whilst retaining attuned to the needs of a modern household.
Charlotte often works alongside other specialists including lighting and bathroom designers, picture hangers and furniture restorers.
She is happy to design schemes from single rooms to entire homes with each project being entirely bespoke.
Charlotte was proudly made a member of the BIID In 2023.