You are here:
Registered Interior Designer®
Cinzia Moretti
Moretti Interior Design Ltd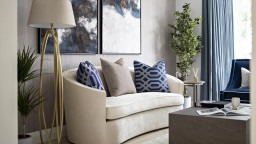 Profile
Moretti Interior Design Ltd. is an interior design practice specializing in residential project both in UK and abroad. Established in London by the designer Cinzia Moretti and Michele Ingrassi they like to pool their resources from their Italian design knowledge and expertise of Art and craftmenship. Every project is tailored to the client creating designs that are comfortable and reflect people lifestyle. The company philosophy is all about combining style, practicality and sustainability to create spaces that reflect the clients' personalities while being as environmentally sustainable as possible. Moretti Interior Design has also created Bio-Design, a design journey where with colour psychology , Biophilic Design, technology and lighitng the client can improve the lifestyle and wellbeing.