You are here:
Registered Interior Designer®
Davina Merola
Space Alchemy Ltd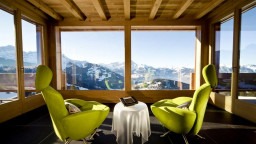 Profile
Bringing a combination of creative design talent and commercial business acumen to the interior design sector has enabled Space Alchemy to offer a dynamic combination of luxurious and stylish interiors with exemplary project and financial management, with high levels of service.
Space Alchemy provides a comprehensive design service, combining all aspects of interior architecture, space-planning, lighting design, procurement, build and decoration.
Founder, Davina Merola and her team work with their clients to develop a brief that is both aspirational, whilst reflecting the desires, personality and lifestyle of the owners. Projects have varied from classic period interiors with muted colours and plush fabrics; through stylish contemporary projects, in restful neutrals and tailored linens; to iconoclastic, cutting edge schemes, including a vivid retro project for a client with a passion for the 60s. Davina has developed a superb reputation for Space Alchemy providing the ultimate design balance - creating stunning interiors that have an effortless look of comfort and restrained elegance, whilst at the same time addressing practical issues in an innovative way and finally, remaining true to the period and design of the property.
Projects tend to within the UK and internationally, with some recent projects including a five storey townhouse in Belgravia; a 6000st ft country retreat in Herts; a chic penthouse in Chelsea; a Grade II listed townhouse in Islington; a 6 bed, 5 bathroom chalet in the Swiss Alps with cinema room and sauna; a contemporary villa in Notting Hill; three diverse riverside apartments in London's Docklands / Canary Wharf; a traditional Savolayre-style ski chalet, and an arts and crafts mansion in Walton-on-Thames with indoor pool and leisure complex. Space Alchemy also covers the Sussex and Kent areas.