You are here:
Registered Interior Designer®
Emile Azan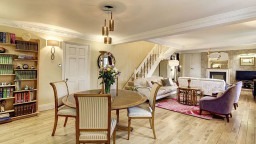 Profile
We are a London and Norfolk based practice of interior design producing individual and responsible solutions for residential and commercial environments.. By anticipating your needs and with with our undersatnding of what spaces ought to be, we produce individual solutions for residentail and commercial environments.
Creativity is balanced with a realistic approach and strong co ;ordination skills. Chameleon Designs combines creative flair with strong commercial sense. Genine value is added to dynamic interiors by skillfully combining archtectural and interior design, to produce individual and timeless interiors.
Our philosophy is to always work with the clients, listen to what they are trying to achieve with the space and to not always think of the obvious solution. Sometimes doing something a little different can bring huge rewards.