You are here:
Registered Interior Designer®
Jess Lavers
Jess Lavers Design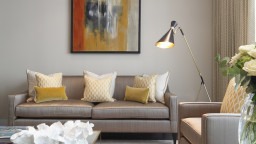 Profile
Located on Radnor Walk, a stone's throw from the Kings Road, you will find us in our light, airy studio. Established in 2011, we offer a high level of experience and professionalism to our valued clients. We specialise in both high-end private residential and luxury commercial projects. Our passion for detailed concepts and our meticulous attention to detail, allow us to deliver design solutions which are highly bespoke and immaculately planned.
We are able to optimise client investment through our close relationships with trusted teams of architects, builders, carpenters and expert suppliers. Jess Lavers Design hand pick the perfect team for each job ensuring we deliver on time and on budget without compromising the quality of the work.
Whether you want to be fully involved in your project or would prefer to be handed your set of keys on completion, Jess Lavers Design offers a friendly, personal, trustworthy service.