You are here:
Registered Interior Designer®
Johanna Molineus
Johanna Molineus Architects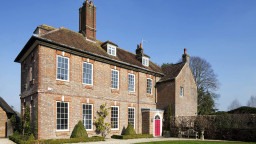 Profile
Johanna Molineus Architects is a London based architecture and design practice with a profound commitment to the city in which we work. From a wide variety of private clients and national and private institutions on a diverse, international portfolio of residential, commercial, conservation and gallery and retail projects. To date our portfolio includes projects in the UK, Germany, France, the United States and the Middle East. We work to ensure that every project we undertake is focused on the client's brief and is finished to the highest quality without losing sight of budget and programme.
Our projects seamlessly blend flawless design with cutting-edge technical acumen to create buildings that respect and understand their context and match the ambition of our client.
Practicing in London for 15 years, we have wide-ranging experience of delivering projects. Whatever size and scope of each commission, we apply our experience and expertise to bring the clients' vision to life, to the highest standards. We celebrate the enormous diversity that sits within the heart of London with a flexible, international, outward-looking team that share a clear understanding and appreciation of the city's built environment.
Founded by Johanna in 2002, Johanna Molineus Architects has grown a client-base working across a number of sectors. In that time we have developed a clear understanding of what different clients are looking for when they enter into a relationship with a new practice. Whether it's offering the full range of services to complete a building or operating within a larger project team, Johanna Molineus Architects have the flexibility and transparency that ensures the smooth-running of projects, whatever the scale. Johanna Molineus Architects is a business founded upon the attention to detail, organisational skills and professional flair that guarantees projects finished beautifully, on time, to budget.
Johanna is Fluent in English, German and French and holds first-class degrees from the Ecole d'Architecture Paris-La-Seine, France (Ecole Nationale Superieure des Beaux-Arts) and the Technical University in Vienna, Austria.