You are here:
Robert Langford Ltd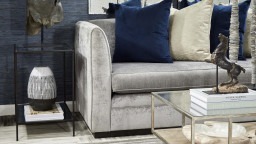 Profile
At Robert Langford, we are proud to offer a comprehensive range of furniture to the design industry. Our British made upholstered furniture collection, including headboards, beds, dining and occasional chairs, sofas, end pieces and ottomans can be personalised to suit your project. Struggling with impossible lead times, we also carry a large stock of upholstered and case goods, carefully chosen from exciting manufacturers worldwide and ready for immediate delivery,
Our legendary service has earned us the reputation of a trusted supplier to the world's best designers. Please visit our website: www.robertlangford.co.uk or call us on +44 (0)207 352 1876
To download our latest bochure, click here!