You are here:
Registered Interior Designer®
Ryoko Ogoshi
Artisius Co., Ltd. RON DESIGN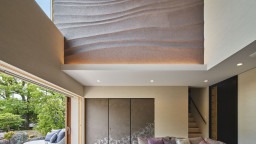 Profile
Comfortable and cozy space will enrich mind of people , and also bring the excitement to them.RON DESIGN will create a space that matches the needs and preferences for you.
I set up RON DESIGN in 2014 to specialize in interior architecture where my "Ron" style combines the old with the new, traditional craftsmanship with modern technology, East and West.
I help to enrich the life of my commercial and residential clients with my dramatic, personal and comfortable designs.
My architectural experience in space planning, detail and facility design, project management means that the practical and functional aspects of my designs fully support the "Ron" style.